ICAgile is a framework for project management that tries to bridge the gap between businesses and the digital world. Organizations can use this framework to match their processes with new disruptive technologies.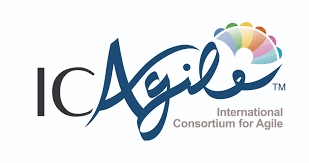 Coach2Reach offers the ICAgile Professional Certified Course which uses a value-based approach to project management as part of the Agile methodology, where they aim to build shared values and encourage team members to share these values in all work activities. This is accomplished through team organization and the creation of norms and rules. The purpose of an "Agile" certification is to provide people with a basic understanding of agile software development processes.
ICAgile mainly focuses on demonstrating how to make a living as an Agile Certified Coach, Trainer, and Consultant realistically and effectively. One will be able to carve out a career in the Agile industry after completing this certification program.
Coach2Reach offers Practitioners that can teach you and help you transform using live virtual classrooms for the following agile coachings:
ICP-ACC (Agile Coaching):
The ICP-ACC is the benchmark for anyone interested in pursuing a career as a coach. One can become an ICP-ACC (the highest level of certification) and provide coaching services to clients once they have been qualified.
The Agile Coach Certification (ICP-ACC) is a certification program designed to help agile coaches improve their abilities and advance in their careers. While there are a lot of agile coaches and training providers out there, not all of them are qualified. The ICP-ACC certification was created to help coaches advance their careers beyond their initial agile coaching accreditation by passing on proven agile coaching expertise.
In addition to helping you explore Agile Coaching, Coach2reach gives you the opportunity to talk to other participants from all over the world about your challenges and experiences.
ICP – ATF (Agile Team Facilitation):
The Agile methodology highlights the requirement for a team facilitator in order to effectively manage a project and promote team performance. However, because teams may not always recognize the benefits of the Agile approach, this is not always an easy task to complete.
ICP – ATF (Agile Team Facilitation) is useful in this situation. ICP – ATF was provided to assist in the facilitation of Agile projects at all levels. ICP – ATF equips teams with a thorough understanding of Agile and encourages them to take a more proactive approach.
The Agile Team Facilitation certification provides a primer on Agile methods. This certification allows you to have a deeper understanding of Agile and apply it to your team and company. The ATF certification, which was created in collaboration with Agile Alliance, is designed to serve as a comprehensive training solution for Agile practitioners as well as a foundation for Agile certification.
The course prepares you to lead a sophisticated, self-organized, and results-oriented team. During the three-day workshop, participants will learn how to conduct effective and coordinated team meetings.
ICP –BAF (Business Agility Foundations):
The ability to make quick judgments, adapt and develop, and react to market changes is the bedrock of any firm. The ICP-BAF certification is meant to teach one how to assist their company in making adaptive decisions so that they can keep up.
The three pillars of business agility are speed, reactivity, and flexibility. In business, it's not about being a "rapid follower" or a "ripoff." It's all about developing, documenting, and delivering long-term company value. and about accumulating a foundation of knowledge that can be applied repeatedly to grow your business. A framework for doing so is provided by the ICP – BAF (Business Agility Foundations) program.
This course will provide you with a new set of abilities and a new perspective that will allow you to lead teams through innovative techniques and optimize company value. This program consists of four virtual sessions, each lasting 3.5 hours and tailored to the needs of busy working professionals.
ICP-CAT (Coaching Agile Transitions):
The ICP-CAT (Coaching Agile Transitions) approach is a method for helping one become a better coach. This method assists you in becoming a better coach by assisting you in identifying, clarifying, and unlocking your innate leadership qualities. It is accomplished by assisting in establishing personal objectives that will lead to organizational objectives. This approach also aids in the person's development as a leader by unlocking their innate leadership qualities.
The ICP-CAT certification (Coaching Agile Transitions) is a coaching certification program that mainly educates new and experienced coaches on how to work together. Coaching abilities, resiliency, and coaching in an agile workplace are all highlighted in the certification. It's a fun and engaging curriculum that's extremely beneficial for development coaches.
Coach2reach India offers a complete ICP-CAT Certification to equip you with the abilities you'll need to help an organization, team, or individual overcome obstacles while adopting an agile mentality.
ICP- ENT (Agility in the Enterprise):
ICP-ENT (Agility in the Enterprise) is an Agile service delivery approach for project management and IT service management integration. The ICP-ENT paradigm can be interpreted and implemented in a variety of ways, but at their core, these two processes are designed to operate together to provide a secure and reliable IT service to the business.
The ICP- ENT (Agility in the Enterprise) certification is a valuable tool for leaders in today's workforce to communicate their brand and corporate goals. In fact, firms with the ICP- ENT (Agility in the Enterprise) accreditation are ten times more likely than those without it to have a leadership position.
Coach2reach being one of the most well-known training companies in India, helps you create a shared vision and improve your abilities in the VUCA world by providing thorough coaching.