Scaled Agile Framework (SAFe) is an Agile methodology for software development. It was developed and contributed by Jeff Sutherland. Based on the Agile values and principles: self-organization, peer-review, collaboration, and continuous improvement, it has been adopted by many organizations, including Basecamp, Google, NASA, and Thoughtworks. It is being used by millions of people in over 200 countries around the world. SAFe is an extension of the original Scrum and Agile framework, but with a wider scope and a greater degree of formality.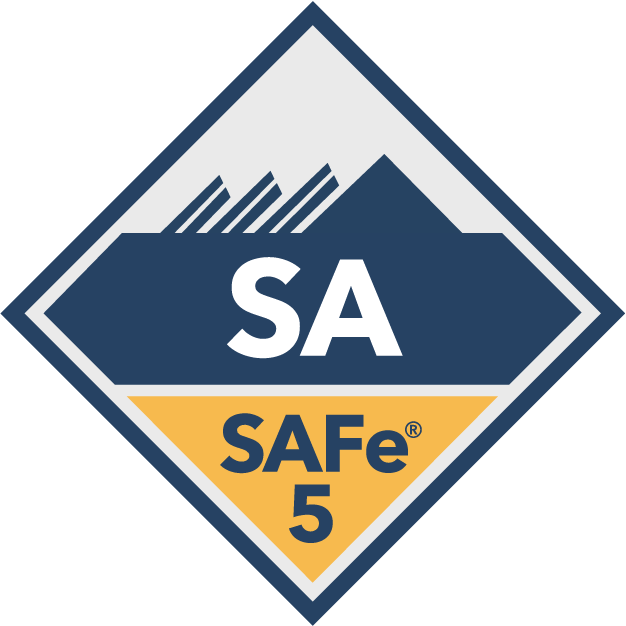 The Scaled Agile Framework (SAFe) methodology provides structure and values for a team to deliver high-quality software. The SAFe uses techniques and practices like stand-ups, iteration planning, iteration review and retrospective. It was created by a team of agile practitioners who recognized that software delivery teams following traditional methodologies were not delivering quality software in the time-boxed environments of today. Development teams following traditional methodologies often found themselves working with tools intended for traditional waterfall projects. SAFe was created to help fix this problem by providing a framework to organize teams and give them the structure needed to deliver quality software in the time-boxed environments we face today.
Scaled Agile is a proven process for delivering high-quality software at the speed of business. That is why organizations and management teams around the world are using Scaled Agile to achieve greater business agility and achieve financial results. Scaled Agile is not just about delivering software faster. It's about delivering better software, that's more secure, that's more reliable, that's more reliable, that's more responsive, and is delivered at the speed of business.
Scaled Agile Framework (SAFe) is all about scaling Agile practices at organizational and team levels. To get certified, one needs to spend time in Lean, Scrum, and Lean/Scrum workshops. This certification course shows how to deliver software products on time and at a reduced cost, being more scalable.