Throughout history, women have often worn jewelry to display their personality. Gemstone Jewelry is very popular today and more and more in demand. Birthstones are gems that are for each month in which a person was born. Birthstones, some believe, have a biblical source, because the breastplate of Aaron had 12 gemstones and represented the 12 tribes of Israel at that time. The twelve stones are: emerald, sapphire, diamond, topaz, carbuncle, sardius, agate, ligure, amethyst, onyx, jasper and beryl. Most gemstones are believed to have certain astrological powers and benefits to the individuals who wear them. Gemstone Jewellery is most in demand in Hep Audrey's famous collections. Precious and semi-precious gemstones are fitted into fine works of jewellery. Certain stones are said to bring good health, healing and luck to those who wear it. Check out the various collections of Gemstone Jewellery available.
Each of the following stones are the precious gemstones that are included in Hep Audrey jewellery.
Diamonds
Birthstone for April, diamonds are also wedding anniversary gifts that celebrate 60th and 75th year of being together. A diamond is characterized by 4 C's – Carat, Color, Cut and Clarity. Diamonds also are known to bring love and harmony to those who wear it. Diamonds represent eternal love, adoration and purity.
Ruby
Ruby is another precious stone and the birthstone for those born in July. Ruby can be found in various forms of red, pink and crimson. Ruby is known to increase the blood circulation of those who wear it. Ruby is given as a gift of undying love. In history, those who wore ruby were royalty and ruby signified authority and luxury. Ruby also increases self-awareness, and realization of the truth.
Sapphire
Sapphire is the birthstone of those born in September. Sapphires help from the protection of the evil eye and from jealousy. It clears confusion and improves attention span. The blue sapphire brings wonderful wealth, great fortune and prosperity to those who wear it. Wearing the sapphire jewellery is also believed to provide protection from natural calamities. Famous stars are known to wear this precious gemstone. They are known to be stones of wisdom, good fortune, and serenity.
Pearl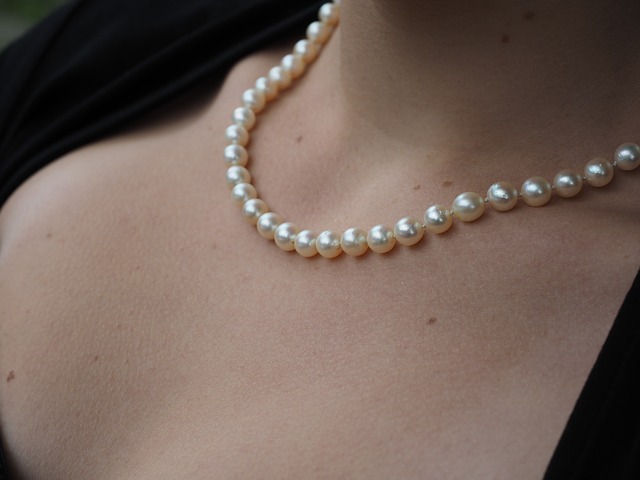 Pearl is the birthstone of those born in June. Pearl is said to imply the power of the moon and has benefits like helping those who have a tensed or depressed mood. Pearls are unique because they come from the sea and not from under the earth. They come in their natural shape, and do not generally require any molding or sculpting. Those who wear pearls are believed to have improved cognitive abilities. Pearls are classic because they are always in style. Natural pearls are found and harvested in the wild. Today most pearls are cultured pearls. The luster of a pearl is the way it reflects light.
Amethyst
Amethyst is the birthstone of those born in February. Purple amethyst is a beautiful semi precious gemstone and is known to heal from various physical ailments. Amethyst necklace makes a perfect gift for those affected by the ailments. At Hep Audrey, Amethyst earrings come in various models. Amethyst jewellery is beautiful and will be the source of joy to those who adorn it. The semi-precious gemstone amethyst is known to be very divine and healing. It has the power to soothe the mind and emotions. Legend has it that it is the stone of St. Valentine, who represents faithful love and the story of a beautiful woman named Amethyst. Additionally, it symbolizes the religious position as the Bishop's stone. Amethyst Gemstone possesses the energy of fire and love, creativity and spirituality, and still carries the calming and soothing effect that even insomnia and nightmares are known to flee from the one who adorns it.
Topaz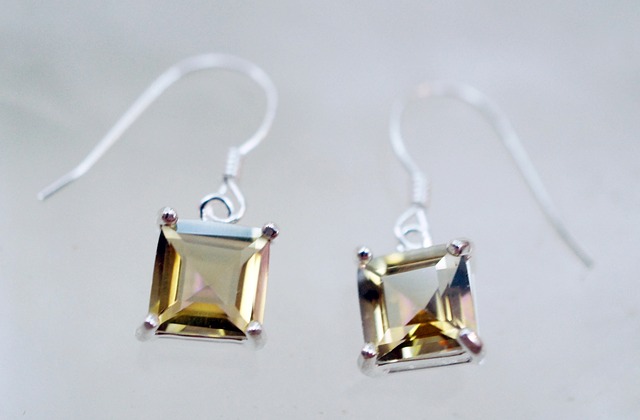 is the birthstone of those born in November. Topaz gemstone jewelry is known to celebrate and commemorate the 4th Anniversary of marriage. The Topaz Gemstone comes in several different colors including white, colorless, blue, red, green, yellow, orange, brown, pink, purple, and gray. The Topaz Gemstone is a popular stone due to its desirable colors and hardness. It is fairly common and inexpensive. It can be found in large crystals which can be fashioned into great gemstones that way several thousands in carats. Some of the hugest gemstone pieces ever cut were that of Topaz. The Topaz jewellery comes in various forms of jewellery including rings, earrings, necklaces, pendants and bracelets. This Topaz Gemstone Jewelry makes wonderful birthstone gifts for women.
Handmade Jewelry
Handmade Jewellery is another specialty of Hema, the founder of Hep Audrey. There is a certain joy that one receives from wearing specially designed and handmade jewelry. It is unique and special and makes its wearer feel so, too. Shop from our exquisite selection of handmade jewellery. There are beautiful handmade earrings, handmade necklaces, handmade pendants and handmade bracelets. The handmade jewellery is likely to last longer because each individual piece is skillfully and expertly placed by a master jewellery craftsman. Each ornament that is handmade is carefully checked for damage before being distributed to customers. With handmade jewellery, you can be rest assured of the quality of the ornament. Hep Audrey offers some of the most amazing collections of handmade jewellery
Garnets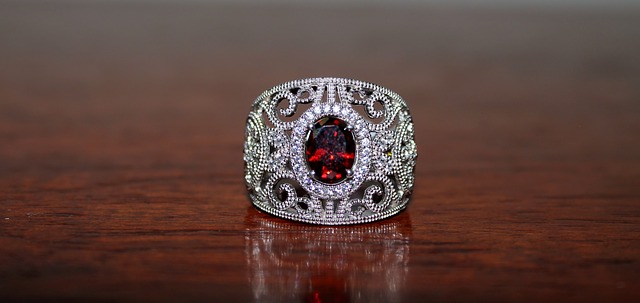 Garnets are stunningly sparkly and red in colour! They are the birthstone for those born in the month of January. Also, Garnet is gifted to commemorate the 2nd and 18th Anniversary of Marriage. It is believed to bring love, strength and hope to the recipient. Garnet jewellery will be the perfect gift to celebrate and cherish love. Garnets are like glowing embers warming a winter fireplace. They are bright red, sparkling with flashes of deep burgundy, and intense amber undertones. Garnet is a durable and versatile gem. Wearing garnet jewellery will help you to feel happy, loved, safe and healthy. Garnet gemstones were thought to be connected to blood and were assumed to have medicinal powers offering protection against wounds, bad dreams, depression and poisons. Garnet earrings are also a lovely gift for those who suffer these things. Choose from gorgeous garnet bracelets that have interlocked hearts. Garnet necklaces are great to gift a friend or loved one.
Conclusion
No matter what happens, jewelery always have high demand. Precious stones are considered a luxury as well as birthstones. Some even have medicinal properties too. No wonder why its a 75 Billion dollar industry. Jewellery is designed with precious and semi-precious stones and adorned with 18 ct gold or sterling silver. Hep Audrey custom designs fashionable designer jewellery as well.